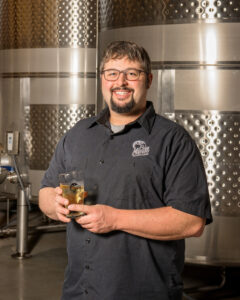 Cider Maker Andrew Brown
Andrew's family has been farming in the Walla Walla Valley for generations. Andrew's interest in wine and cider production grew out of his family's vineyards and orchards. He left the Walla Walla Valley to attend Oregon State University, where he studied sciences and remains a diehard Beaver fan to this day. After college Andrew returned to the Walla Walla Valley and then caught the winemaking bug while working with Rich Funk of Saviah Cellars. Andrew developed his winemaking skill under Rich before taking over as head winemaker and cider maker for Watermill Winery and Blue Mountain Cider in 2008. When not supervising winery and cider operations, Andrew is active in the local Milton-Freewater community through youth sports and volunteer work.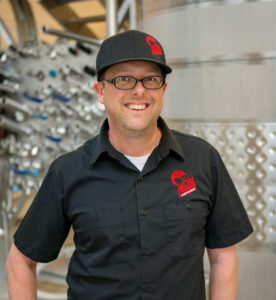 Assistant Cider Maker Abe Currin
Abe Currin is a local product of Milton-Freewater and Eastern Oregon.  After graduating from High School, Abe moved down to Eugene and began studying at the University of Oregon. He graduated with a Bachelor's Degree in Political Science and eventually progressed to get a Masters in Elementary Education.
If you would have told Abe in college that he would be fermenting cider as a career in the future, he probably would have replied, "there's alcoholic cider?" Eventually Family Friends, The Browns introduced Abe to the age old tradition of fermenting apples and he has not stopped since. Now 10 years into working in production at Blue Mountain Cider, Abe looks forward to his time crafting ciders and creating new blends.
When not around the cidery you will catch Abe up on the ski hill in the winter or out on the golf course in the summer, when the Ducks are not on televisions.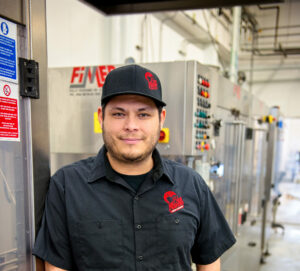 Meet David soon...
Direct to Consumer Manager James Fullerton
James was born in Walla Walla Washington, attended Mac-Hi in Milton-Freewater Oregon, and ventured off to Corvallis to study at Oregon State University. After graduating O.S.U. Business Administration, he was hired by Hyatt Hotels, and moved to work in Incline Village Nevada. When deciding to stay In North Tahoe for a while, he moved on to Manage Steamers Beach Side Bar and Oven in Kings Beach California. Then after a 14 year run with Steamers, he went to work as Beverage/Purchasing and Receiving Manager for Crystal Bay Casino in neighboring Crystal Bay, Nevada ( another 14 year run ). In December of 2016 James moved back to the Walla Walla Valley to spend some quality time with family. Enjoying the Food and Beverage business, James came to work at Watermill Winery tasting room and progressed to work in and manage the Blue Mountain Cider Tap House. James recently has been involved in sales, production, and distribution of Blue Mountain Cider.